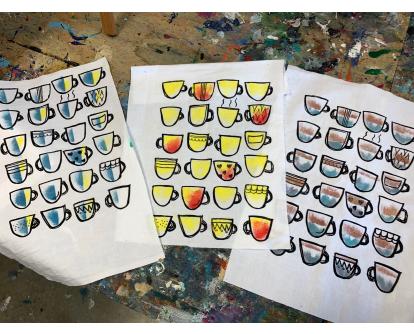 Tuesday, November 12th, 2019
6pm - 9pm
Screen Printing Basics - Introductory Price!
Introductory Screen Printing at Paint 'n' Sip Studio!
Includes:
-All materials to create several sample pieces and 2 completed projects (Tea Towel/Tote Bag) from 3 different screens.
-Instructions and hands-on practice using a range of screen and hand printing techniques - no experience required!
-Nibbles
-And best of all we clean up!