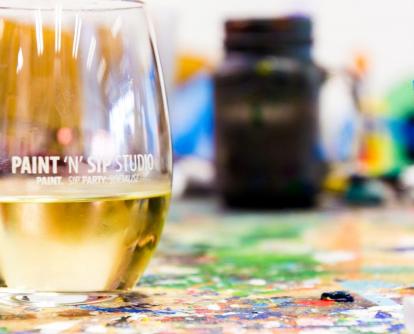 June 18, 2017
Assistant Manager/Duty Manager required!

Paint 'n' Sip Studio, Christchurch is a creative and fun night out! We guide our guests step by step through a featured painting each night, while they sip on something from our in-studio bar. We are an alternative indoor activity/night out which focuses on being creative, social and having FUN!
We are looking for a very outgoing/bubbly, social, positive and confident person to join our team as an Assistant Manager/Duty Manager.
The position is on a permanent part-time basis. On average, the role will be 16 hours a week with the time split between organising the studio for the upcoming week, helping to grow the business through marketing (social media, newsletters, etc.), stocking/cleaning the studio and working as a Duty Manager during events. Hours may change week-to-week depending on events.


MUST HAVES:
Hospitality and management experience (at least 6 months experience in a licensed premise)
Social media experience/knowledge
Excellent time management skills
Very organized with an eye for detail
Work well under pressure
Proactive & "Get it done" thinking
Be team orientated
SOCIAL, we are ALL about being social
Responsible & trustworthy
Flexible schedule (nights/weekends)
Ability to follow our systems and processes which enables a fun night out/activity for our guests of all ages
Valid work visa or NZ Residency
EXTRAS:
LCQ Certificate & Duty Manager's Certificate are a bonus but not necessary as we can help get this underway during training
Painting experience would be ideal but not required
Knowledge of Adobe Creative Suite to help create marketing materials
APPLICATION: 
(only emailed applications will be accepted)
Email your Cover Letter & CV in a PDF format to info@paintnsip.co.nz
Provide LCQ/Duty Manager's Certificate if applicable
Only shortlisted applicants will be contacted for interviews
Closing date: Friday, 30 June 2017
Hourly rate to be discussed based on experience and schedule flexibility
If there are any questions, please email only.
CONTACT:
Amanda Anthony, info@paintnsip.co.nz