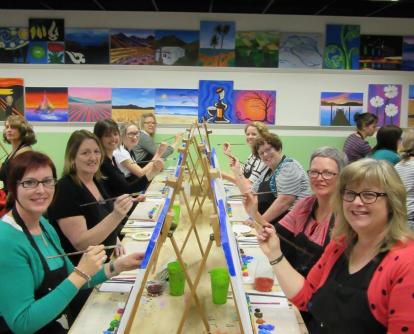 January 29, 2015
Calling all social clubs & team building events in Christchurch!
Is your book club, craft group, art group, social club or sports group, etc looking for something new & fun to do?
Need a fun night out with the girls, or a date night or your work mates... team building?!?!
We have got it covered... we are all about new & fun things to do in Christchurch!
Read about our private events or join in on one of our public sessions...
Contact the studio today to get all of your questions answered & a paint 'n' sip experience booked in for 2015!